GIRLS VOLLEYBALL MVP: Isringhausen builds own legacy
The Edwardsville Intelligencer
- July 13, 2020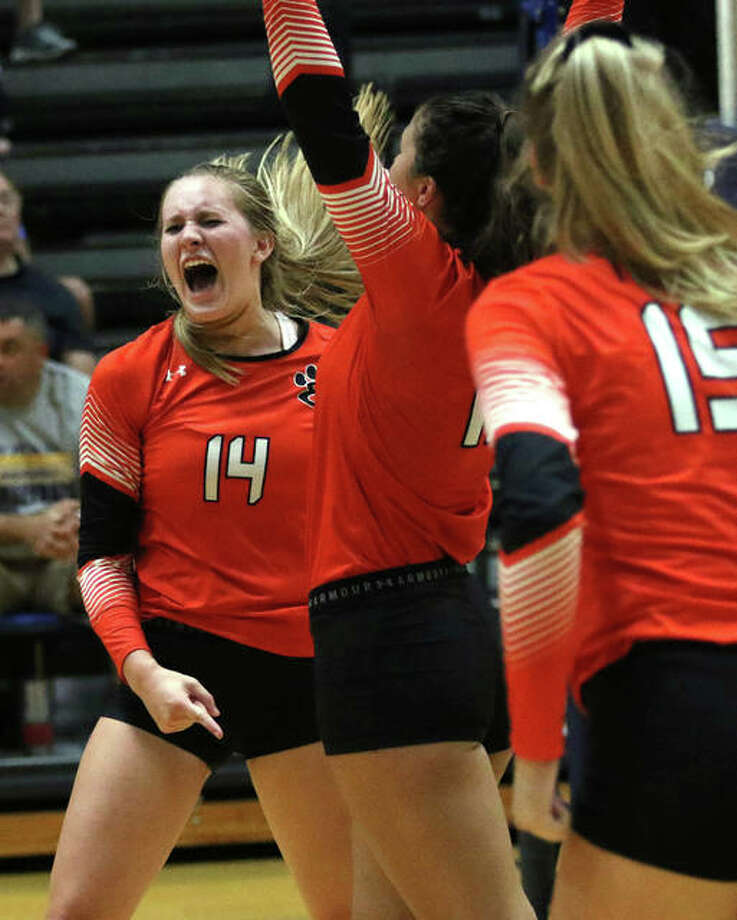 Edwardsville's Maddie Isringhausen celebrates a point in a Tigers victory last season.Edwardsville's Maddie Isringhausen celebrates a point in a Tigers victory last season.Edwardsville's Maddie Isringhausen celebrates a point in a Tigers victory last season.Edwardsville's Maddie Isringhausen celebrates a point in a Tigers victory last season.Photo: Greg Shashack / Hearst Illinois Photo: Greg Shashack / Hearst Illinois Image 1 of / 11Image 1 of 11Edwardsville's Maddie Isringhausen celebrates a point in a Tigers victory last season.

full story
Related news
Section III girls winter volleyball league all-star teams
Section III girls winter volleyball league all-star teams. Teams are chose by Section III coaches.Class AA/APlayer of the Year: Kayci Olson, Cortland, Senior, Outside HitterGrace Call, Cortland, Senior, SetterMikenzie Martens, Carthage, Junior, Right Side HitterLiya ...
CIF-SS boys volleyball preseason watch lists for 2020
By OCVarsity sports staff | PUBLISHED: February 17, 2020 at 4:51 p.m. | UPDATED: February 17, 2020 at 5:16 p.m.Support our high school sports coverage by becoming a digital subscriber. Subscribe now The CIF-SS ...