Volleyball player of year: Alexis Dacosta of Fulshear
Houston Chronicle
,
Texas
- January 10, 2020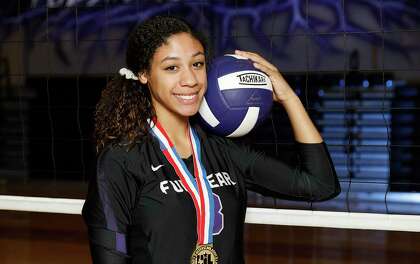 The many gems from Fulshear's 2019 volleyball season puts the magnitude of what this program accomplished in proper perspective.The team didn't drop one set through the entire postseason and district play. This program achieved so much so early. It's only four years old and won 45 games this year on the way to a Class 4A state championship.And that championship foundation is being set and will continue to be built by a bevy of star underclassmen who, quite honestly, are just getting started.

full story
Related news
Stanford's Gray named Volleyball's Honda Sport Award winner
Stanford senior setter Jenna Gray earned Honda Sport Award honors for Volleyball it was announced Friday by Chris Voelz, Executive Director of the Collegiate Women Sports Awards. The Honda Sport Award has been presented annually by the CWSA for the past 44 years ...
NYS honors announced for Neilon, Portville volleyball stars
Olean Times Herald,
New York
- January 3, 2020
Some news and notes from high school sports, including honors for former Ellicottville coach Mary Neilon, two Portville volleyball stars and the area's Scholar-Athlete teams:— Neilon, the longtime girls soccer coach at Ellicottville, will be honored ...
Hobbled Men's Volleyball Loses to BYU
Loyola Phoenix,
Illinois
- January 4, 2020
Slideshow Nick Schultz | The PhoenixLoyola junior outside hitter Devin Joslyn spikes the ball over two BYU defenders during a game at Gentile Arena Jan. 3.Nick Schultz | The PhoenixLoyola senior setter Ian Cowen (left) and first-year middle blocker Danny ...