UL's Mazeitis-Fontenot said Sun Belt volleyball coaches are ready to make fall season work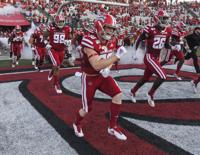 UL volleyball coach Heather Mazeitis-Fontenot knows she can't guarantee the Sun Belt volleyball season will take place.There are still too many uncertainties surrounding the possibilities of all fall sports in 2020.What she is convinced of is if the NCAA hierarchy gives college athletics the go-ahead, the league's volleyball programs will be ready to go."I can't say enough about the head volleyball coaches in the Sun Belt," Mazeitis-Fontenot said.

full story
Related news
Section III girls winter volleyball league all-star teams
Section III girls winter volleyball league all-star teams. Teams are chose by Section III coaches.Class AA/APlayer of the Year: Kayci Olson, Cortland, Senior, Outside HitterGrace Call, Cortland, Senior, SetterMikenzie Martens, Carthage, Junior, Right Side HitterLiya ...
2020 First Iowa High School Volleyball Rankings – KIWARadio.com
KIWARadio.com - August 24, 2020


The first volleyball rankings of the 2020 season are out from the IGHSAU. Class 1A No School 2019 Record 1 Holy Trinity Catholic 29-11 2 Wapsie Valley 25-16 3 Council Bluffs St. Albert 24-10 4 New London 29-9 5 Janesville 33-12 6 Springville 20-177 Gehlen Catholic ...
Wyoming High School Volleyball Standings: Sept. 7, 2020
WyoPreps - September 8, 2020


Wyoming high school teams are through two weeks of a different volleyball season, where even tournaments are limited.These are the latest standings. For corrections and adjustments, please email david@wyopreps.com.Last Week's ScoreboardTeams that have similar records ...