Lighthouse Christian volleyball dynasty
Twin Falls Times-News
,
Idaho
- July 2, 2017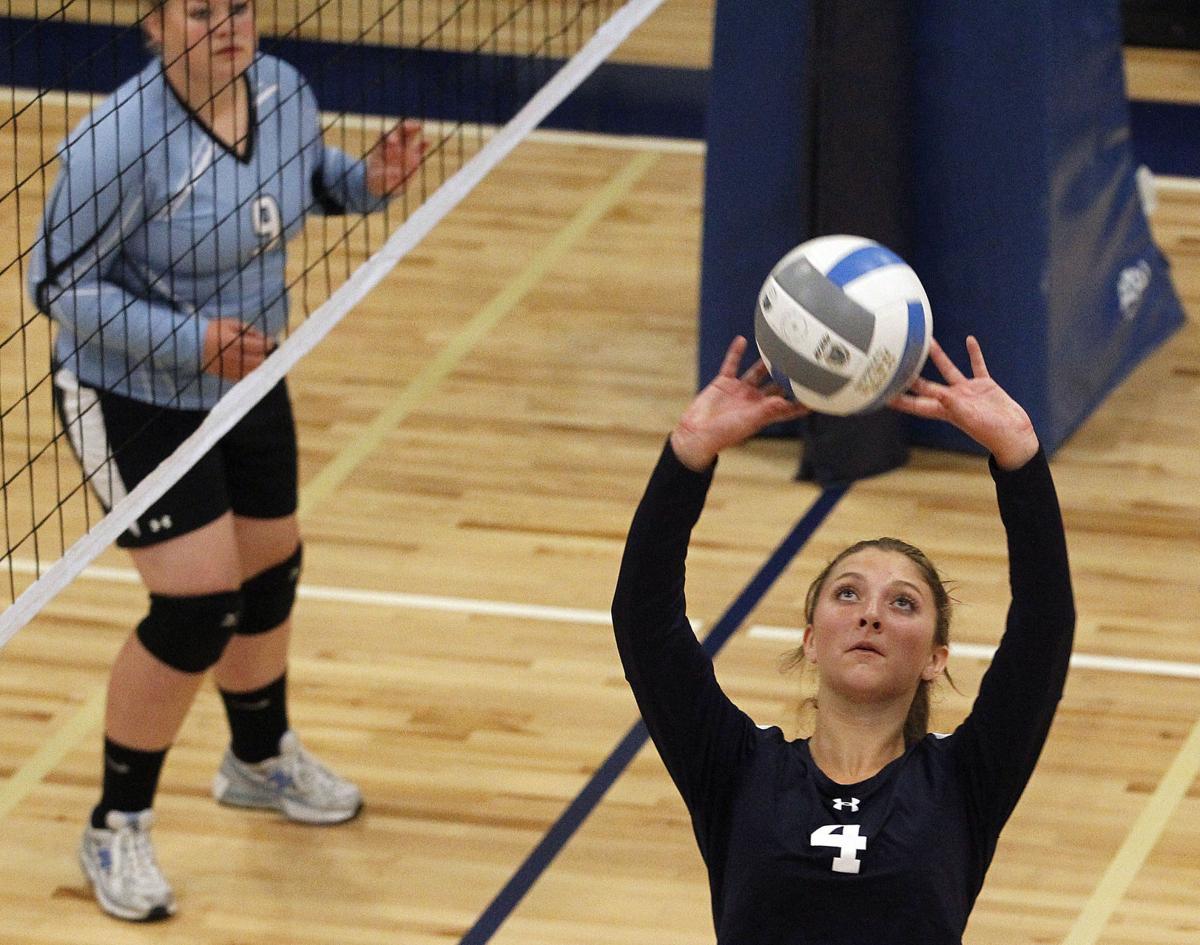 Wins begot excitement, which led to a stable of talented players such as Brooklyn Vander Stelt (who played volleyball at Arizona Christian University) and Jackie Van Vliet (currently playing at College of Idaho). In her 13 years as head coach, Helman has developed a sterling reputation, as well.Lighthouse volleyball is long past throwing pizza parties for random regular-season wins. But the philosophy of 2004 applies today.âThe reason we win is that we donât focus on winning,â Helman said. âOur goal is not to win championships; our goal is to raise up girls who believe in themselves, who put their team before themselves.âGet the latest sports news and scores sent to your email inboxCredentials: Lighthouse Christian volleyball made six straight 1A Division II state tournament appearances and captured six straight 1A DII state tournament trophies, including state titles in 2012, 2013, 2014 and 2016.

full story
Related news
High school varsity volleyball scores: September 28
Fort Worth Star Telegram,
Texas
- September 29, 2018
NOTE: If you'd like your scores included throughout the season please email them to sportszone@star-telegram.com and bgosset@star-telegram.com. Be sure to include both teams and the record for both in () if able.Friday September 28Argyle def Krum 25-20, ...
CBA volleyball rolls over Faith Christian, improves to 12-1
Midland Daily News,
Michigan
- September 4, 2018
Fred Kelly, fred.kelly@mdn.netPublished 7:44Â pm EDT, Tuesday, September 4, 2018 Calvary Baptist senior Lydia Hillebrand serves the ball during a match against Clinton Faith on Tuesday, Sept. 4, 2018 at Calvary Baptist Academy. ...
Green Hope, Cardinal Gibbons remain top two teams in volleyball poll
HighSchoolOT - September 3, 2018


Raleigh, N.C. — Green Hope and Cardinal Gibbons remain the top two teams in the HighSchoolOT.com Top 25 Volleyball Poll this week.North Raleigh Christian and Apex each moved up one spot. The Knights are now No. 3, while Apex is No. 4. Two of NRCA's three ...
Lathrop volleyball finishes second at Whaler Invitational
Fairbanks Daily News-Miner,
Alaska
- October 9, 2018
FAIRBANKS — The Lathrop Malemutes finished as runners-up Saturday in the Whaler Invitational volleyball tournament at Barrow High School in Utqiagvik.Lathrop lost in five sets to the Nome-Beltz Nanooks. Nome won the fifth set 15-8 after the teams split the ...