HS volleyball: Regional tournament pairings
Chron.com
- November 7, 2018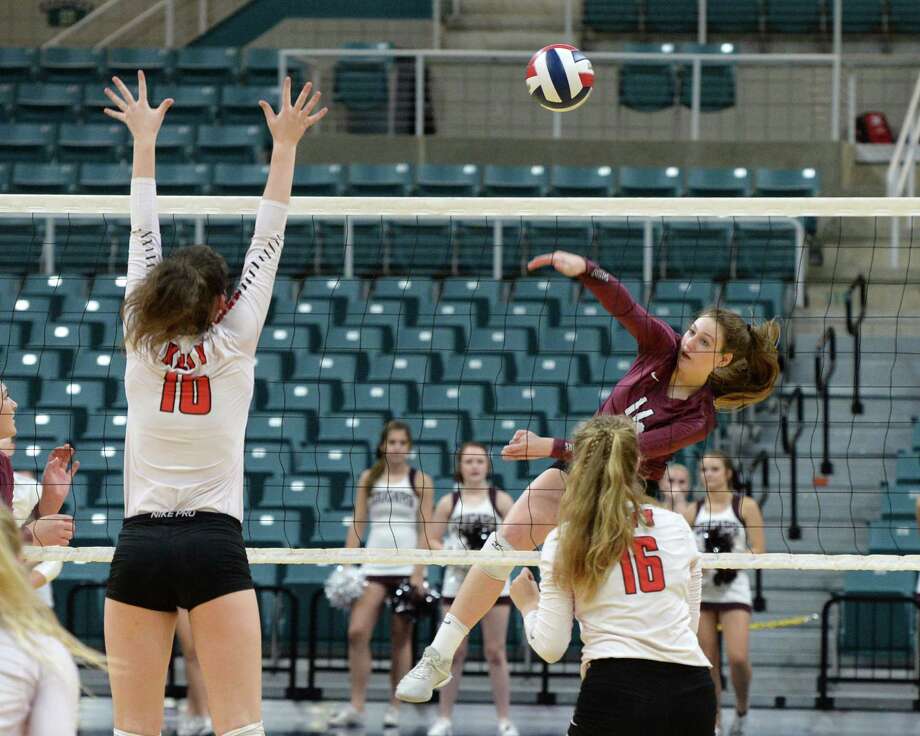 By Adam Coleman, Houston ChronicleUpdated 12:22Â pm CST, Wednesday, November 7, 2018 Danyle Courtney (14) of Cinco Ranch attempts a kill shot in the second set of a Class 6A - III Regional Quarterfinal playoff volleyball match between the Cinco Ranch Cougars and the Katy Tigers on Monday, November 5, 2018 at the Leonard Merrell Center, Katy, TX. lessDanyle Courtney (14) of Cinco Ranch attempts a kill shot in the second set of a Class 6A - III Regional Quarterfinal playoff volleyball match between the Cinco Ranch Cougars and the Katy Tigers on Monday, .

full story
Related news
Quad-City Times All-Eastern Iowa volleyball team
Quad City Times,
Iowa
- November 21, 2018
First teamSommer Daniel (C)School/year: Tipton, junior Height/position: 5-8, setter/outside hitterServing it up: Repeat selection as all-Eastern Iowa captain, Utah recruit led Tipton to a 39-win season and state runner-up finish. Named to the River Valley Conference ...
Althoff survives Mount Zion challenge, will try for state championship repeat
Belleville News-Democrat - November 3, 2018


Forced to a third and deciding game Friday at the Class 3A Civic Memorial Volleyball Super-Sectional, the Althoff Crusaders overcame the challenge of the Mount Zion Braves. Junior all-state middle hitter Karinna Gall collected seven of her match-high 17 kills and ...